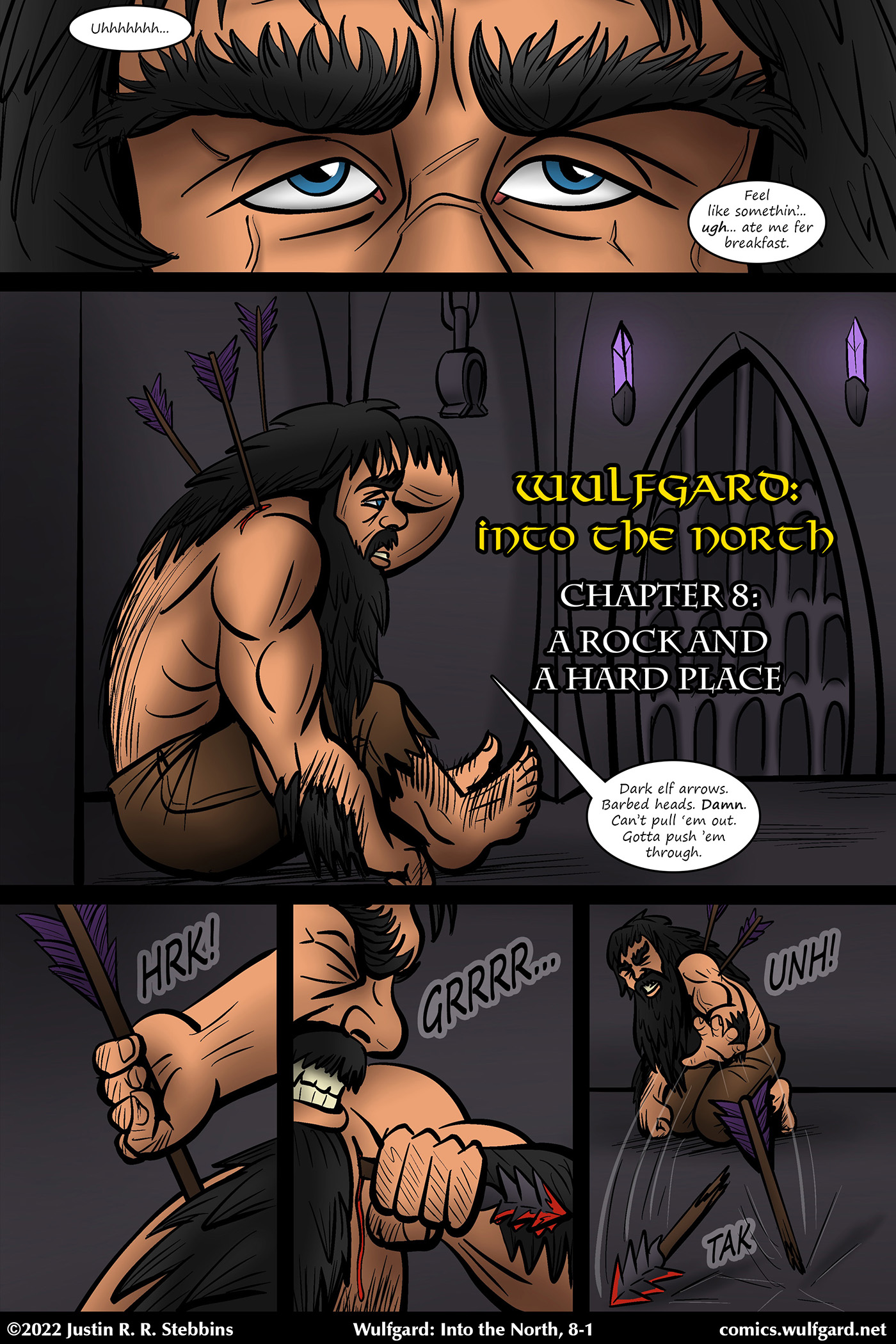 Special thanks to my Patreon supporters, especially Nightstalker, Jack, Jared Buniel, Jonathan Davis, Kyle D. Smith, and Kl13!
Something is happening… that has not happened… for an age: the Wulfgard Webcomic is back! It's been 3 years since I put the story of Wulfgard: Into the North on hold, and since then I've learned something: for all of the frustration I've felt about the difficulties of telling a story in comic format, for all of the disappointment of trying to find an audience… I simply love writing and drawing this comic. These characters and stories have lived in my head for about twenty years, and sharing them in a visual medium is something I want, perhaps need to do.

So, here I am, back at it again! I will aim to post a new page every Wednesday – "Wulfgard Wednesdays" if you will – and I hope you'll be joining me! Don't forget to follow Wulfgard on Twitter, Facebook, Tumblr, and maybe even join our Discord or my Patreon – or just check back here and follow at your leisure. Either way, thanks so much for reading!
Please take a look at the Wulfgard Shop for more information, or use the links below to order right now. Thanks!

Wulfgard: Into the North: Volume 1 – Graphic Novel, Standard Edition (NOTE: Colors in this version are slightly better than the Limited Edition below)


Wulfgard: Knightfall – Novel by Maegan A. Stebbins, Edited and Illustrated by Justin R. R. Stebbins

 or  
  for $19.99 (includes free bookmark!)

Wulfgard: Into the North: Volume 1 – Graphic Novel, Limited Edition
(signed and numbered out of 100 copies by the author!)
(NOTE: Due to a printing error, the colors in this edition are slightly too dark)